The Laughing Dogs Way
What makes us better than the rest?
Did you know that there are no rules or regulations for dog daycares in Wisconsin?
Dog daycares are still considered a relatively new service in the pet care industry and because of that, there are no laws in place to protect you and your dog.
We are greatly troubled with the many dog daycares that only provide minimal supervision of dogs (only 1 staff to 25-40 dogs in a playgroup), leave dog playgroups unattended with no one watching the dogs at all, play space that is so overcrowded that dogs can't possibly play without running into each, or provide no training to their staff on understanding dog behaviors and how to work with dogs individually or in playgroups.  And there is no law to prevent any of this from happening.  We believe dogs deserve better!!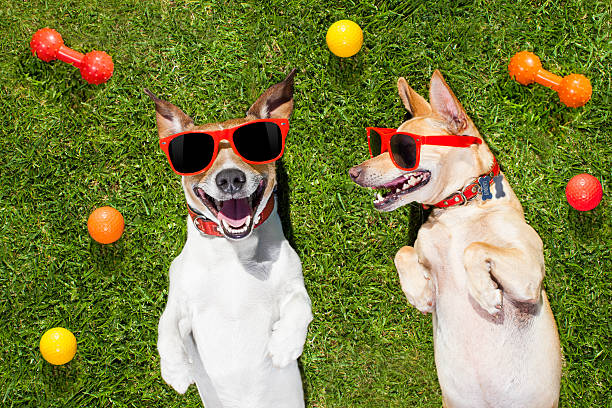 Laughing Dogs is a place of excellence when it comes to providing dogs a safe and fun place to play, learn and socialize. Here are just some of the ways that we are better than the rest:
So when you are looking for a daycare, whether it be Laughing Dogs or someplace else, ask lots of questions! Make sure it is a safe and healthy place with people who will provide the best care.
It is up to you to be a good advocate for your dog!
We hope to see you at Laughing Dogs!