Dog Boarding
Dog Boarding
$50/Day Includes:
- Morning let-out at 5:00AM
- Feeding at 5:30AM
- Daycare from 6:30AM-4:00PM OR two 30-minute walks plus potty breaks in the fenced yard and play/cuddle time with staff, and individual time in the office with the staff between the hours of 6:30AM-4:00PM.
- Potty and feeding at 6:00PM
- Potty and cuddle time with staff at 9:00PM
- Potty at 1:00AM if needed
NOTE: weekends may not include daycare at this time, but will include the alternative exercise/enrichment plan. If we happen to have a group of dogs boarding over the weekend that get along well, we'll gladly let them play together!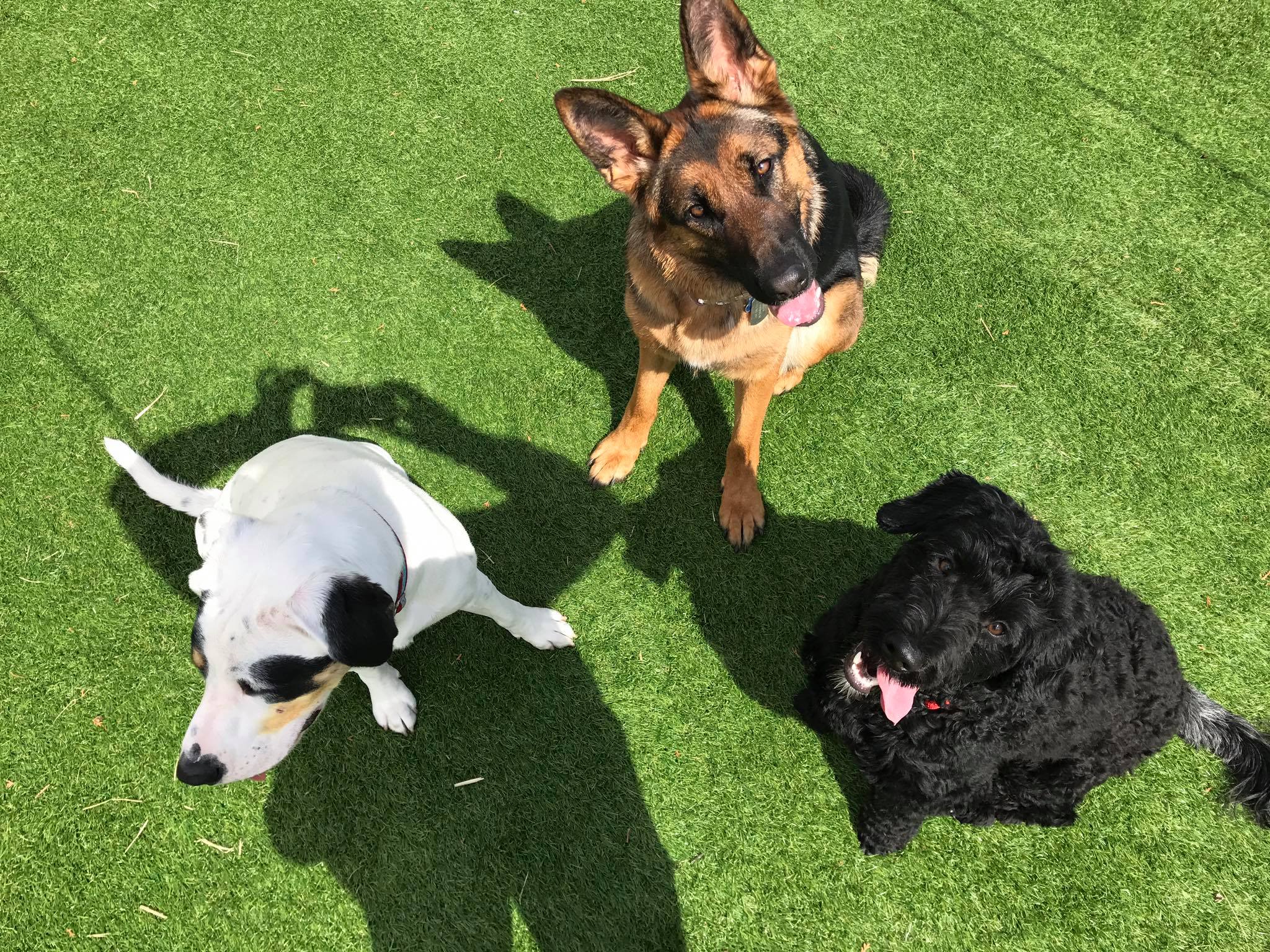 Also included: Mental enrichment in the form of meals fed in food toys or frozen Kongs, a daily text message/photo, and a complimentary bath at the end of their stay (if staying longer than 4 days). Other grooming services are an additional charge.
Daycare OR walks/individual play times are included at no additional charge. Some dogs may be able to do daycare every day during their stay while others may only be able to tolerate daycare a couple of times. Some dogs may not enjoy or be a good fit for daycare at all during their stay. That's why we offer alternative exercise and enrichment options.
Dogs are currently boarded in crates. However, our goal is to get them out of the crates as much as possible during the day so that their experience during their stay keeps them active, happy, and joyful.
*NOTE: if you have more than one dog boarding with us, the rate is reduced to $40/day per dog.
Add-ons
Our goal is to include as many enrichment, socialization opportunities, exercise opportunities, and human interactions as possible during your dog's stay. However, we also recognize that some dogs may need even more exercise or mental enrichment than they would get during the day. Therefore, we do offer a couple of add-on items that you can do as often as you'd like during your dog's stay. We may continue to incorporate additional add-on services over time as well, so please ask us if there's something you're interested in that is not listed below.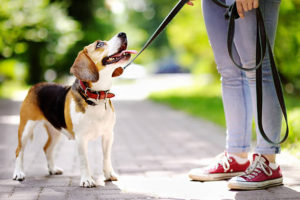 Dog Jog
One of the members of our staff will jog with your dog while they stay here. This is great for very athletic or high-energy dogs, or dogs that wouldn't be a good fit for daycare. Dog must wear a harness (we can provide if you don't have one).
15-minute jog: $12
30-minute jog: $22
Off-site, long-leash hike
One of our staff members will take your dog to a local park and allow them to run/sniff/play/be a dog while enjoying the freedom of a 30-foot long-leash.
30-minute hike: $30
45-minute hike: $40
60-minute hike: $50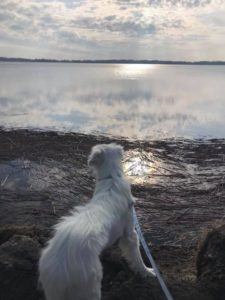 Boarding Policies:
Drop-off/pick-up times must be planned in advance. Boarding is charged by the day, so it is to your benefit to drop your dog off in the morning and pick your dog up in the afternoon/evening. Regardless of drop-off time, you will be charged for a full day of boarding.
Drop-off/pick-up times must be scheduled between the hours of 6:30am and 6:00pm. If you need an alternative drop-off or pick-up time, you must schedule this in advance, and additional fees may apply.
There will be 24-hour staffing while dogs are boarding in the facility.
Dogs will sleep in the crate room in the daycare play area at night. During the day, boarding dogs will be crated in the community room if not in daycare.
You must bring enough of your dog's food and/or medications along for the duration of their stay. If we run out of your dog's food, we will provide Taste of the Wild Sierra Mountain formula kibble for your dog at a rate of $5/day. You may also choose to purchase a bag of food from our retail area and add the cost to your bill at the end of your stay.
All planned boarding fees must be paid in full upon drop-off. Additional fees/add-ons/food/etc. will be charged as needed (you will be notified of any charges) and are due upon pick-up.
You must provide us with your contact information, your veterinarian's contact information, an alternative local contact, and you must sign our waiver which gives us permission to take your dog to our chosen vet in the event of an emergency. Any veterinary fees incurred will be added to your account and will be due upon pick-up unless the reason for the vet visit was specifically due to negligence on our part. Injuries that happen during play, walks, or during normal interactions with staff or the environment are not considered negligent on our part and are a risk you take when bringing your dog to a daycare/boarding facility.
You must provide proof of your dog's vaccination records for, at a minimum, a current rabies, distemper, and Bordetella vaccine. We also recommend the canine influenza vaccine.
You are responsible for flea and tick treatment prior to boarding, and are responsible for keeping your dog up-to-date on heartworm preventative.
All dogs will be given a minor physical examination upon check-in, including a check for fleas, ticks, lumps or bumps, ears, gums, etc. If we see any concerns, we will discuss them with you. Laughing Dogs reserves the right to deny any dog we feel may be dangerous to staff, other dogs, or other humans, or that we feel is not healthy enough to board. If your dog has an illness that you are aware of that may become exacerbated during their stay due to stress or other factors (i.e. a heart condition, seizure condition, auto-immune disease, etc) you MUST notify us upon drop-off, and you must agree that we will not be held responsible for any exacerbations of these conditions while your dog is staying with us.
Laughing Dogs always does our best to reduce stress on all dogs in our care, and we will make reasonable accommodations for dogs who are stressed about being here. However, we reserve the right to deny or make alternative recommendations for any dog(s) that we feel may become overly stressed to a point where they would be a danger to themselves or others.
Our goal at Laughing Dogs is to provide a fun, safe, and enriching experience for all dogs in our care. Therefore, if we feel your dog would not be a good fit for our facility, we will be honest with you about it and we appreciate clients who respect our decisions on this. We always make these decisions based on what we feel is best for your dog, our staff, and the other dogs in our care.